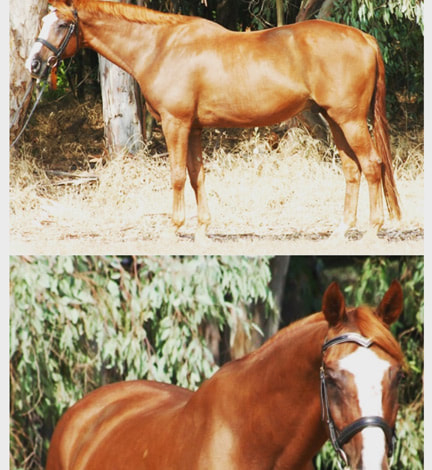 WINSTON
SWEDISH WARMBLOOD/TB
16.3 HANDS
11 YEARS OLD
FREE TO RIGHT HOME

Winston is a super sweet and kind gelding. He has lots of personality. He is funny and silly and loves attention. He likes to play with other horses.
He is quite calm around our very active barn. I even caught his owner texting while riding him around the barn. He has a wonderful temperament and is very willing. He is happy to just walk around the barn or arena or to do lower level dressage.
Winston's owners dream is to do jumpers and Winston is not sound to jump and that is why his owner is looking for a new home for him. He is sound to do arena work, lower level dressage or trail riding, but he has not had many trail miles. He does require injections every 6 months to keep him sound of cortisone and osphos. Cost approximately $500. He takes prevacox daily.
If you are looking for a beautiful horse for pleasure or lower level dressage, or possibly as a lesson horse, please tell a look at Winston. He is free to a good home. Email
themajesticrider@yahoo.com